Can you even believe that we're in the last week of August??!! The kids are thinking about Halloween costumes already and I can barely get the calendar updated for the week ahead. But there's always time for shopping, right?! Here are just a few of the things I've been obsessed with this month- what about you?
I had been looking for a long, gray, jersey robe for so long to just lounge around the house in. We keep the house pretty cool, and in the evenings, nine times out of ten, you'll find me in an old, beat-up cardigan. But instead of ruining all my cardigans, I thought a robe would be great! Plus, during the summer, my big, thick, plush robe is just unbearable. This one is PERFECTION. Long, very lightweight, the perfect layer of pjs, and also great while I'm getting ready. HIGHLY recommend!!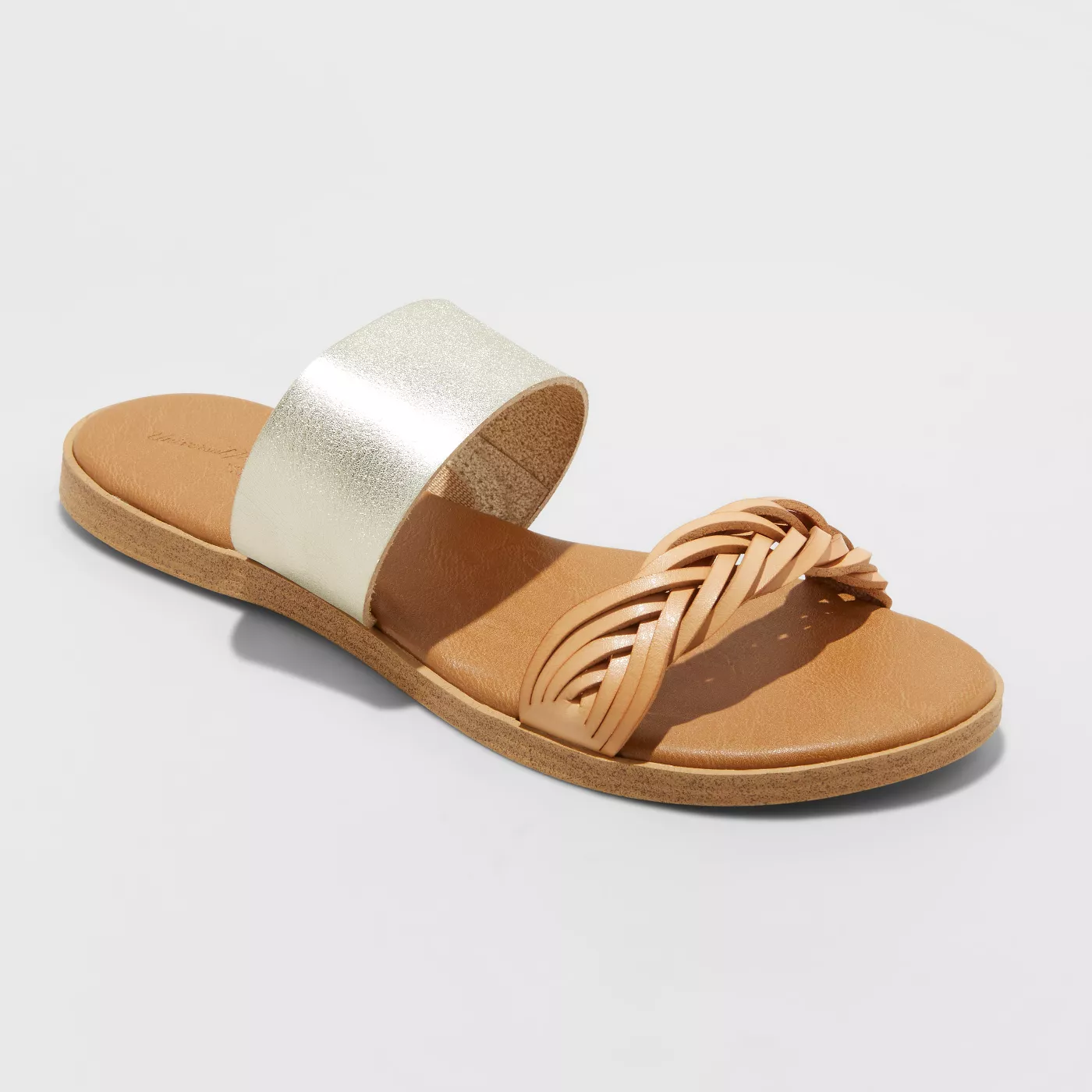 I got these two-band sandals earlier in the summer, and have worn them a hundred times. They go with everything. So you can understand my extreme frustration and anger a few weeks back when I found them chewed to pieces in the floor and a guilty little puppy dog looking up at me! But thankfully (particularly for Dexter :)), Target still has them, and I ordered another pair. And have already worn them multiple times. AND, Target has their shoes 20% off right now, so you can get them on sale!
I have a lot of cords. For my phone, several pairs of earbuds, our ipad, chargers, etc. and I am always misplacing them. I also struggled with a way to organize them and transport them while traveling, but no more! This electronics organizer has a place for everything! I store all my cords and chargers in it, and it's ready to go when I need to throw it in my computer bag for work or a trip. I got the large size so it fits my ipad in the bottom, but the medium would be a great size too.
Obviously, it's still way too hot in Georgia to wear a waffle weave knit, but these are too good to pass up!! It's the perfect tunic length and I know I'll wear it over and over once the weather finally cools off (in like, December??). Here's another SUPER CUTE waffle weave top. BOTH are under $14!!
Maybe it's the back to school time, or maybe it's just the vast amount of clutter all over our house, but I'm on a total decluttering and organizing kick (again) right now. I'm tired of piles of junk and MAIL and PAPERS and stuff all over. So I hung up this galvanized mailbox in the kitchen and this one in my office. And already, papers have a place to live, and it's not in piles on my desk or in the kitchen! Success!! Here's to hoping I can keep it up, ha!
Speaking of obsessions, I love this Skinnytaste Meal Planner from Gina Homolka, who runs Skinnytaste. I can plan out all my dinners (and breakfasts and lunches too if I get the itch), and get good tips and recipe ideas too. I've been keeping a running list inside it of our favorite family dinners that helps make meal planning a bit easier during this crazy time of year! And here's what we'll be having this week:
Monday: Pork Tenderloin with Sauteed Squash and Roasted Okra
Tuesday: Blackened Fish with Mexican Chopped Salad
Wednesday: White Beans with Sausage and Spinach
Thursday: Spaghetti with Turkey Meatballs
Friday: Chicken & Dumplings Casserole with Broccoli
Saturday: Egg Roll in a Bowl
I hope you have a WONDERFUL week ahead!