The kids go back to school on Thursday, so we're down to our last few days of summer. But before I get all sentimental, I thought I'd share some of our family obsessions from the summertime!
Inflatable Pool
The kids practically lived in this pool on the days we were home this summer! Blew this bad boy up in the driveway, and they would play for HOURS. HOURS!!
One-Step Hair Dryer and Volumizer Hot Air Brush
So, to be very honest, I ordered this after seeing lots of bloggers talking about it, and after the first time using it, I shoved it into my bathroom drawer. Mehhhh, so-so. And I typically use a curling wand on my hair anyway, so I just let it collect dust. But I pulled it out again because I wanted a simple style. And I tried using it a different way- sectioning off my hair as I dried it, and it worked beautifully! When I use this to dry and style my hair, I can go three days between washes, which is a major plus for me!
Portable Waterproof Blue Tooth Speaker
This little speaker has come in handy more times this summer than I can count. It's played music for the kids outside, played music on the beach, played podcasts for me while I've been in the shower (the main reason I bought it)! It's waterproof and has a suction cup on the back so I can stick it to the shower wall! Everyone needs a portable speaker (especially for less than $20)!
Boys Keen Sandals
Bennett is hard on his shoes. But he has LIVED in these Keens and they are amazing and have held up so well. I actually got them second hand from my good friend Amy that is a professional second-hand shopper and she always finds the BEST deals- great name brand clothes and accessories. Check out her website: Evolving Style. She also has an awesome Instagram account (@amyevolving) and does weekly Instasales with great second-hand finds. Check her out!
Circle Straw Bag
I almost exclusively carried this bag all summer long! It's cute and lightweight, and perfect with sundresses.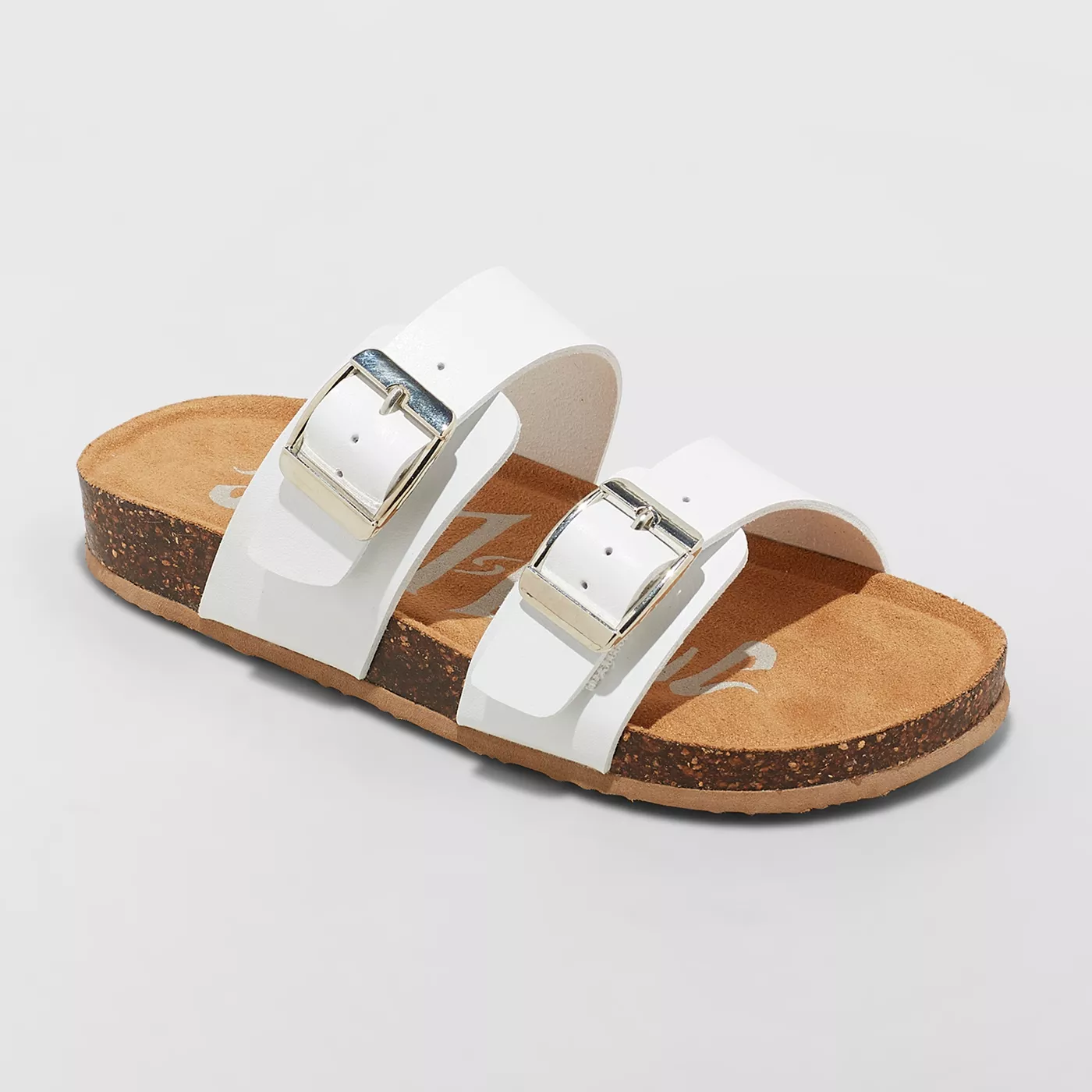 Footbed Sandals
The girls lived in these sandals this summer. Grayson had white and Brantley had brown, and they were comfortable and so easy to slip on and off. And I have never thought myself to be a Birkenstock kind of girl, but I wore these more than I wore any other shoe all summer long!
H&M V Neck Dress
This dress is so good that I bought it in three different colors (palm print, solid black, and tan and black polka dot print)!! It's so soft and comfortable, but unexpectedly flattering. I literally got multiple compliments every time I wore it. And it's so good, I texted my mom the link and told her that she needed to order it too. And she told me that she gets more compliments when she wears this dress than any other outfit! It's just a great basic, whether you get one or three, ha!