Hello friends!  I hope you had a wonderful Mother's Day weekend!  I was sufficiently spoiled with coffee in bed (perfect for me- I don't eat first thing in the morning), sweet homemade cards and gifts, a lovely morning in church, a relaxing day (and time for sewing for me!!), and a delicious dinner of some of my favorites made with love by my favorites!  It was such a nice day and I am blessed beyond anything I deserve.
And now that it seems we enjoyed our afternoon of springtime and it's full-on summer now (haha), I am fawning over all the beautiful dresses I am seeing in stores and online!!  I'll wear shorts if it's absolutely necessary, but nine times out of ten during the summer, I'll reach for a dress for an easy outfit, dressy or casual.  I have found several really cute ones that I thought I'd share today!
I'm still on the off-the-shoulder train, and love the look of this simple solid number.  I love the smocked neckline and the double ruffle sleeve, and think it would be so cute dressed up with some wedges and a colorful clutch, but just as cute with a pair of hoop earrings and flip flops!
If I had a wedding or a dressy event to go to this summer, this dress would be perfect!  I love the floral organza overlay and the romantic style.  Dresslily has more pretty floral dresses that are perfect for warm weather special occasions.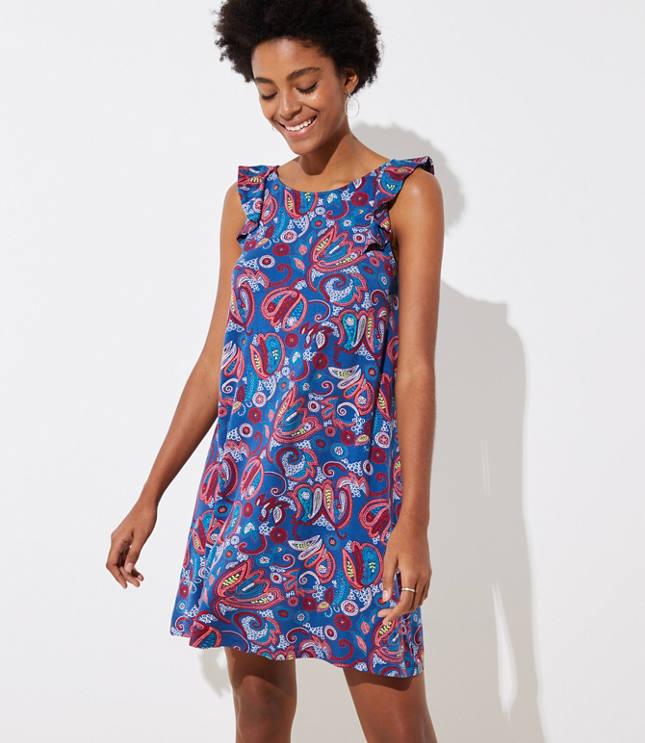 The cutest dress for the Fourth of July!  I love the paisley print, the flutter sleeves, and the easy shift style of this pretty sundress.  This dress would be another one that would be easy to dress up or down for just about any summertime occasion.
The perfect gingham dress for work, church, a baby shower, or anything!  I love the tie detail on the sleeves and love the femininity of the silhouette.
I am a sucker for striped dresses, and I snagged this one back a few weeks ago.  It has the cutest tie detail on the sleeve and an easy swing style.   Cute with sneakers, flip-flops, or wedges, with simple or colorful jewelry!  It's a multi-tasker that I'll reach for over and over again.
GIngham- check.  Off the shoulder- check.  Eyelet- check!  Another super cute summertime dress that would be cute for the beach, for brunch, for dinner out, for everything in between!
This striped maxi is SO CUTE and it just screams summer party to me!  Beach or pool or birthday party- I just think it is so cute.  I love the cutout detail but the otherwise modest silhouette.
***
We have another crazy week as Scott and I will be at the kids' school this week presenting Supply Chain 101 to seven third grade classes, we'll be finishing up soccer, continuing gymnastics, we have Grayson's birthday, my birthday (!!!), softball party, birthday party…so needless to say, it's gonna be a busy one!  I'm planning some easy and light meals for dinners.  Here's what we'll be eating this week…
Monday- Portillo's Chopped Salad
Tuesday- Fish with Loaded Veggie Quinoa
Wednesday- Stuffed Peppers with Roasted Mushrooms & Asparagus
Thursday- Out for Mexican for Grayson's Birthday!
Friday- Pizza
I hope you have a wodnerful week!!