I posted about my Spring fashion must-haves back in March, but this season is just full of the cutest styles that I can't get enough!  Here are a few obsessions as of late…
I love this cute and roomy short sleeved ruffle dress.  I would throw it on to run to the store or wear on the weekends.  These are the kinds of dresses that I just need a ton of, just for all those in-between days, especially during the summer! The dress is under $20 and from Rosegal.  I love this color, and there are a BUNCH of Rosegal green dresses in this style and so many others that are so cute for the summertime.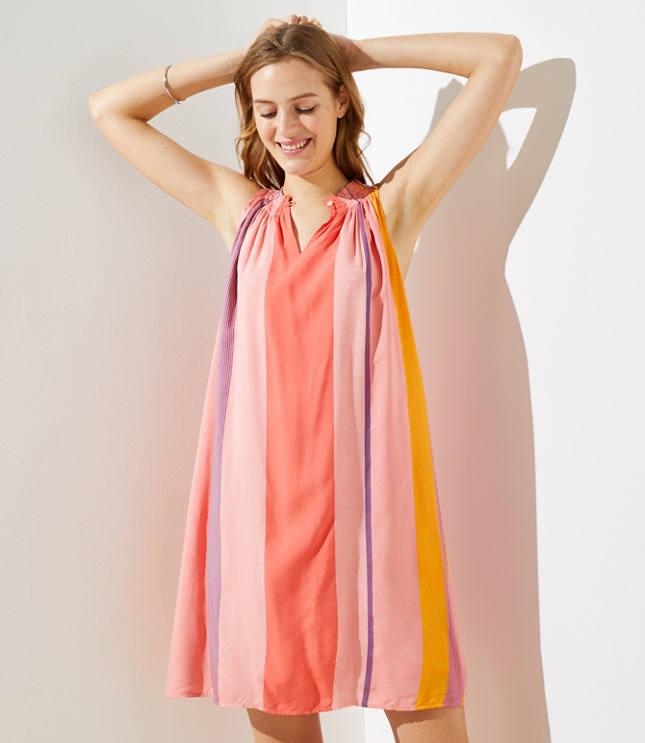 This watercolor halter dress is SO PERFECT for summer!!  Add some gold hoop earrings and flat slide sandals and you are good to go.  It would be the perfect beach vacation dress- low maintenance and high impact!
I have a thing for white embroidered/lace/eyelet/lightweight dresses, and when I saw this boho number from the new Knox Rose line at Target, I knew it was meant to be.  It's two pieces- a white slip that detaches from the delicate short-sleeved crocheted lace dress and is SO PRETTY.  It will be a go-to outfit option this summer.
Embroidery is my jam for the summertime, and this cute little short sleeved embroidered top is under $15!!!  It comes in EIGHT different colors, but I grabbed it in red to wear with white jeans and shorts.  How cute will it be for the Fourth of July?!
I have to buy a few new swimsuits this summer (GROAAAAN), and I have to admit, I'm not looking forward to it.  Amazon has a lot of good options, and I think I might just have to order a slew of them, try them all on (in total solitude), and return the ones that don't work.  I like this black off the shoulder one-piece– slimming AND unique with the laser-cut ruffle.
Anything you've got an eye on this season?