Maybe it's because we've had so much cold weather this winter (I know, a cold winter, weird?!  But it's been much colder than normal by Georgia standards!), and I am not typically like this, but I am dreaming of springtime!  Warmer temps, lighter layers, and closer to summer break!  I am still compiling my Spring Must Haves for the season, but here are a few items that I am coveting once that warmer weather does finally arrive!
I think this pretty floral dress is so feminine and in perfect springtime colors!  It would make the perfect Easter dress. (PS- Zaful has so many more pretty spring dresses, so click here to see more!)
Floral Print Drawstring Dress
Oh, these colorful flats have me all giddy about brighter, bolder colors for the spring and summer.  For some reason I am all black and gray during the winter, but once it warms up I cannot get enough color.
Sueded D'Orsay Flats
Now with jeans and a utility jacket.  Later with shorts and sneakers.  Plus, this light pink screams springtime!
Drop Shoulder Long Sleeve Striped Tee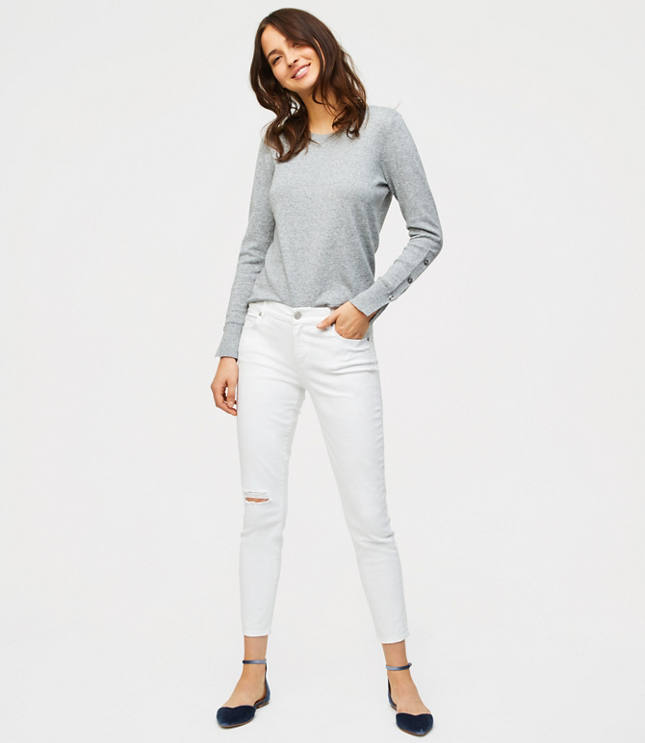 I need to replace my old white jeans this season and am thinking of a distressed pair for a casual, cool vibe.
Modern Destructed Skinny White Jeans
Embroidery, ties, ruffles, stripes… pretty much all my favorite things wrapped up in one little dress.  Add a pair of sandals and a straw bag and some sunshine, and I CANNOT WAIT FOR WARM WEATHER!
Floral Ruffle Stripe Dress
Do all the cute things in stores and online have you dreaming of warmer weather too?