Hi friends!  I mean… are you as glad it's Friday as I am??  We have had a brutal week- early mornings, late nights, and busy days in between.  Thankfully we'll have a pretty laid back weekend and I plan on taking FULL advantage of it.  In the meantime, let's talk dresses!
I have a hard time buying clothes from January through April.  It's unlikely here in Georgia that it will be consistently warm until May. But do I really want to buy more cold-weather clothes when Spring is right around the corner?  What a conundrum!
So the answer?  Transitional dresses!  Dresses that are cute now with tights and boots, but equally appropriate in warmer weather on their own with sandals.  Here's a collection of several dresses that are perfect for now AND later!
Love the color, love the fabric, love the silhouette.  Such a romantic dress!  Throw a caramel leather jacket and boots over it now, and then wear it out with strappy sandals once it warms up.  Perfect for a date night all year round!
Maxi Floral Print Empire Waist Dress
(Zaful has tons of really cute dresses- click here for more and check out the Zaful blog!)
How cute would this be now with a blazer, some tights, and heels?!  Then in the warmer months with some open-toed sandals and pretty earrings.  Another great year-round dress, and a great option for work!
Ponte Knit Sheath Dress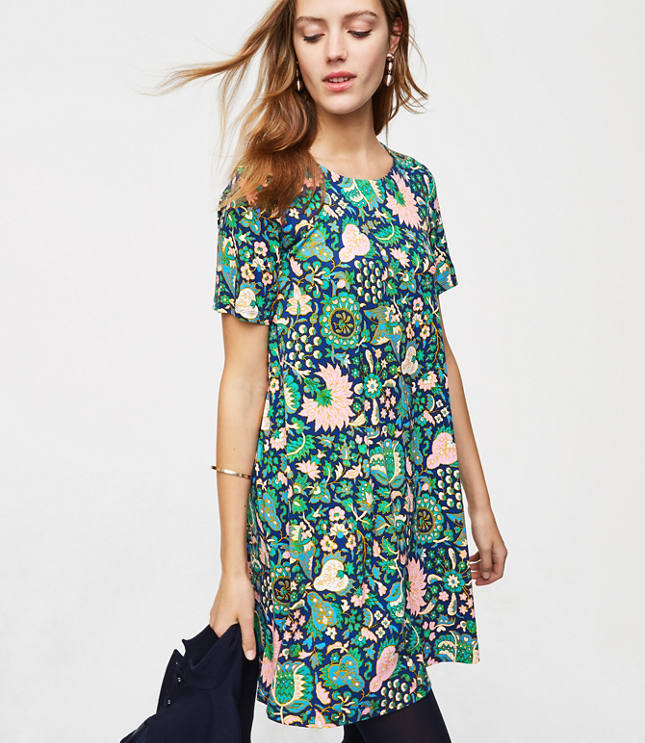 Another pretty floral!  Add a cardigan, navy tights, and heels, and you have a great winter look.  But I like this dress because you could dress it up with platforms or down with flats for an easy spring and/or summer look.
Floriculture Swing Dress
I am a sucker for chambray/denim anything and this classic denim shirtdress is ultra-versatile.  You could wear it now with a chunky cardigan, tights, and booties or boots, and then wear it when it gets warmer with gladiator sandals and a cute straw tote.  Totally classic.
Women's Denim Shirt Dress
I am still a huge sucker for embroidered dresses, and they are on my wishlist for spring.  This black one would look so cute with black tights and boots now, and with some flat sandals and a crossbody bag come springtime!
Black Floral Embroidered Vintage Dress 
What are your plans for the weekend?  We are keeping it laid back, doing some laundry, resting up, and heading to church on Sunday.  Whatever you do, I hope you all have a wonderful weekend!!