Whew!  What a week (I feel like I say that every week?)!  With school starting for the two little ones, two football games to cheer for, lots of work being done for our businesses, and everything in between, we are pretty ready for the weekend.  Thought I'd share some of my favorite things as of late, for a Friday Favorites post!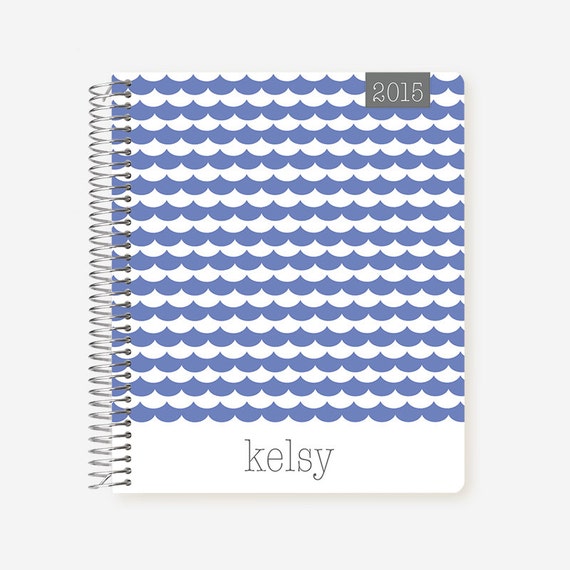 Favorite Planner: Plum Paper Designs 2015 Planner
I have tried and tried and tried to use a digital calendar app on my phone to keep up with our family goings-on.  But over and over, I go back to a trusty paper planner.  I am such a list maker, and writing down appointments and to-do lists and events makes me feel better and certainly helps me remember everything better than inputting into my phone.  I am very picky about my planners, though, and have a hard time finding one that meets all my needs (month at a glance AND week at a glance, room for to-do lists, tabbed months, etc :)), and actually went through three different ones this year before I found the perfect planner!!  Plum Paper Designs on Etsy has the greatest annual planners, and the very best part is that they are completely customizable!!  They have tons of different cover designs to start with, and you can have you calendar begin any month you wish, not just January!  There are several different page layouts and formats, so if you like a portrait versus a landscape view, you can have that.  You can have room for list making, or columns for each child's activities, there are lots of different options to choose from.  You can add extra pages for notetaking, or meal planning, or budgeting, or lesson planning (great for teachers!), so you can design it to fit your life and your planning preferences!  They start at about $35, which I think is pretty affordable for a planner that is exactly to my specs, and something I rely on every single day.  It's not too big, but is big enough to write in activities on the monthly calendar, and I carry it everywhere in my purse.  It takes about a month for it to arrive after you order, but it's completely worth it!  I have loved my 2015 calendar, and will definitely be ordering another one for 2016.  It'll be here before we know it!
Favorite Movie We've Recently Watched: The Theory of Everything
I've been wanting to see this movie about Stephen Hawking and his wife Jane, ever since Eddie Redmayne won the Oscar for best actor, and we finally watched it the other night.  It did not disappoint!  It is equally heartbreaking and inspirational, and the relationship that Stephen and Jane is pretty remarkable.  I am usually pretty bad about multi-tasking while movie-watching, but I was sucked in and couldn't turn away.  And Eddie Redmayne deserved every single bit of that Oscar he won.  He was incredible!  I would highly recommend it!
Favorite Shoes for Fall: Nude Platform Clogs
The weather is finally changing a bit (HOORAY!!!!) and so I am compiling my seasonal list of fashion must-haves (on the blog next week!!)!  I jumped the gun, though, and went ahead and ordered these ADORABLE nude platform clogs from Old Navy, and I am OBSESSED.  They are so cute, and right on trend with the whole 70's vibe for fall that I am loving.  They will look so cute with swingy dresses and cardigans, and also with some awesome flared jeans.  So adios summer, I am ready to wear my new fall shoes!
Favorite Appetizers for Entertaining (or for watching tv in your pajamas): Cheese Tray 
My mom always makes the best cheese trays when we come and visit, with various cheese, fruits, pickles and olives, and nuts.  I love the one shown above, from Emily on one of my favorite blogs, Cupcakes and Cashmere, and how easy they are to put together.  They are so easy to customize and are just as perfect for having guests over as they are for binge watching Big Brother in your jammies on Friday nights.  Not that I would know. 🙂
Favorite Cartoon: (Shown Below)
Ha, so true, right?!  That and I remember every single thing that I forgot to do all throughout the day.  Ahh, bedtime.  The only time of day that I am not exhausted. 🙂
Have a great weekend!!